Meeting and conference packages
Replace the familiar surroundings with some unique ones. Hold your next meeting right down to Remstrup Å right in the middle of Silkeborg, and bring nature, presence and gastronomy to the table.
We offer some of Denmark's most beautifully situated course and conference facilities. We are located in the middle of beautiful nature and right down to Remstrup Å. A combination of the area's beauty and good food helps make the stay an experience. Our meeting room has the latest in AV equipment and technology, free WiFi – and not least a dazzling view down to the water, which should make you calm down.
We are also ready to tailor a meeting that suits you. Many use the nature around us, both for Walk and Talk tours, MBT tours and sailing on the river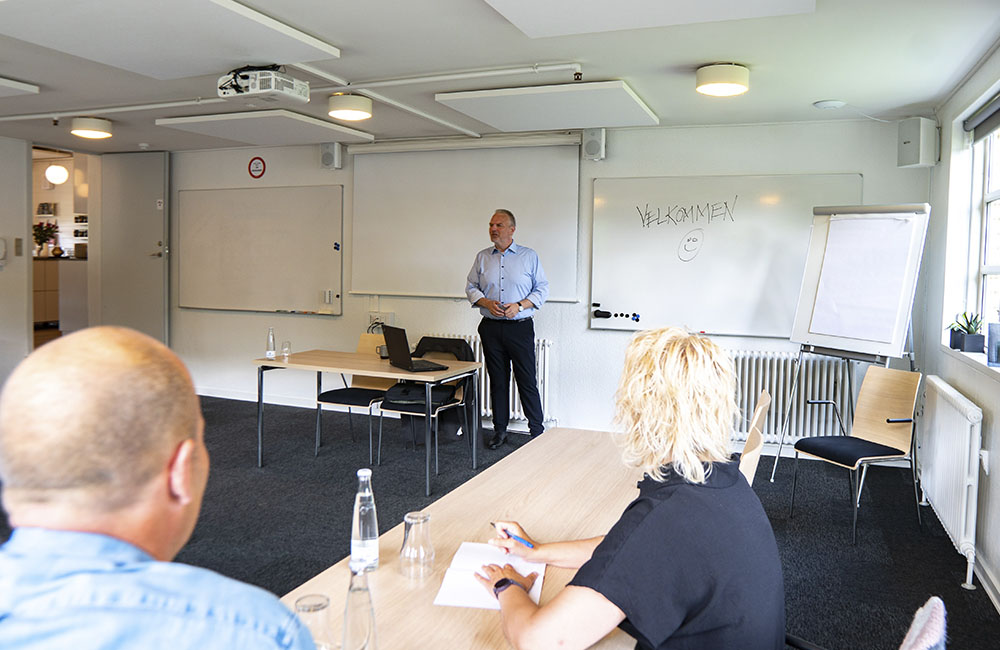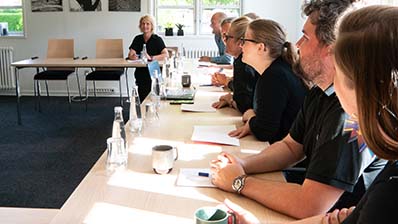 Breakfast buffet
Fruit in the course room
Lunch buffet incl. 1 water
Coffee/Tea with homemade cake
Coffee/Tea/Water ad libitum all day
DKK 449 per person w/min. 20 people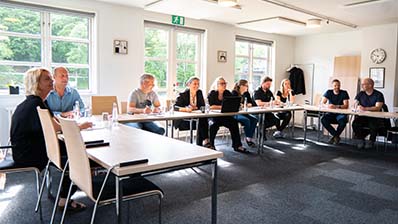 Breakfast buffet
Fruit in the course room
Lunch buffet incl. 1 water
Coffee/Tea with homemade cake
2-course dinner incl. 1 water
Coffee/Tea/Water ad libitum all day
DKK 699 per person w/min. 20 people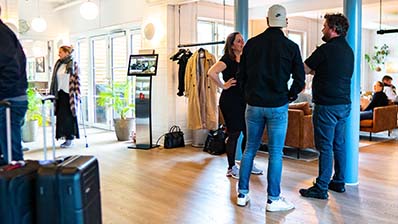 2-course dinner incl. 1 water
Coffee/Tea with homemade cake
DKK 395 per pers. v/min. 20 people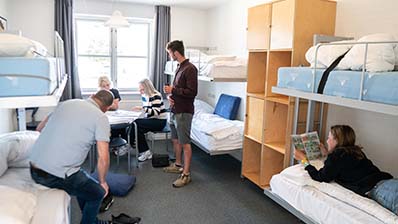 Fruit in the course room
Lunch buffet incl. 1 water
Coffee/Tea with homemade cake
2-course dinner incl. 1 water
Breakfast buffet Coffee/Tea/Water ad libitum all day
Single room – DKK 1,595 per person pers. v/min. 20 people 
Double room DKK 1,295 per person pers. v/min. 20 people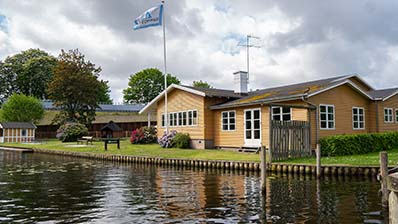 Fruit in the course room
Lunch buffet incl. 1 water
Coffee/Tea with homemade cake
2-course dinner incl. 1 water
Breakfast buffet
Lunch buffet incl. 1 water
Coffee/tea with homemade cake
Coffee/Tea/Water ad libitum all day
Single room – DKK 1,995 per person pers. v/min. 20 people
Double room DKK 1,695 per person pers. v/min. 20 people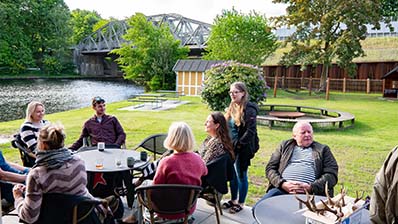 Fruit in the course room
Lunch buffet incl. 1 water
Coffee/Tea with homemade cake
2-course dinner incl. 1 water
Breakfast buffet & Lunch buffet incl. 1 water
Coffee/tea with homemade cake
2-course dinner incl. 1 water
Breakfast buffet & Lunch buffet incl. 1 water
Coffee/tea with homemade cake
Coffee/Tea/Water ad libitum all day
Single room – DKK 2,795 per person pers. v/min. 20 people
Double room DKK 2,495 per person pers. v/min. 20 people